Mitt Romney, A Conservative's First "Second Choice" Candidate

01/11/12 21:01, by
OGRE / (Jeff)
, Categories:
News
,
Background
,
In real life
,
On the web
,
Politics
,
Stimulus Spending
,
Elections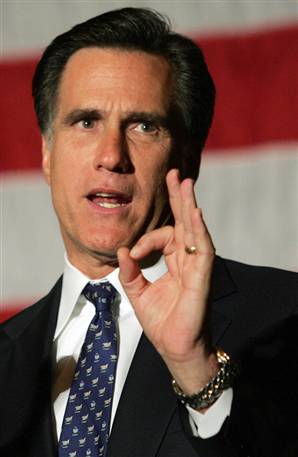 For all the reasons to vote for Mitt Romney; none seems more notable than the fact that Mitt Romney is not Barack Obama. Still there are plenty of reasons to question Romney's credentials when it comes to core beliefs. Take the individual mandate in Massachusetts for example; Romney said that those decisions should be made by states and not the federal government. I take further issue with it. I think that no government entity should ever have the right to mandate that you purchase something, by virtue of your existence. That's a pretty serious conflict with conservative beliefs. That's a pretty troubling position. Does this mean that Romney believes that health care is a right? Romney sounds more like a moderate at best. Quite a while back I did a post on Moderates. I explained in great detail how it's hard to get behind someone who doesn't really stand for anything. If Romney has conservative core beliefs, why didn't he stand up for these beliefs when he was governor of Massachusetts? Why would he stand for them now?
The real problem lies in the fact that the Republican field has no conservative candidate in the race. That's not to say that there aren't any conservatives in the party; it's just that none of them stepped up this time around.
Mitt has a really big hurtle to get over, it's not looking more conservative than Obama, it's being conservative enough to get voters out. If Romney wins the general election it won't be because of his positive stance and message; it will be because of negative sentiment for Obama. Remember the stump speech that Romney gave in New Hampshire. There was little mention of what he would do other than to undo what Obama has done. While that is not a bad position to have, it seems a little narrow to me. We'll have to see if he expands on this.
Conservatives are more likely to vote for someone when they know where that person stands. This knowledge includes actions not just stated positions. Romney has to be able to convince the conservative electorate that he's not just full of hot air. But hey, he's not Obama right? That's got to count for something.
Note: You DO NOT need to register to leave a comment.
Follow The WindUpRubberFinger on Twitter!