WHOLE TEXT Coronavirus Aid, Relief, and Economic Security Act / CARES Act

03/29/20 08:49, by
OGRE / (Jeff)
, Categories:
News
,
Background
,
In real life
,
On the web
,
Politics
,
Health Care
,
Stimulus Spending
Here is a link to the entire text of the "CARES Act" from Congress.gov. This bill is a government bail out. More than help the American people, it helps government pet projects. Why do so many government institutions require Coronavirus relief? Wouldn't it be cheaper to just keep paying government employees during the lock-down period? Of course it would, that's how you know that this is just a slush fund for government institutions.
Here's the vote lowdown...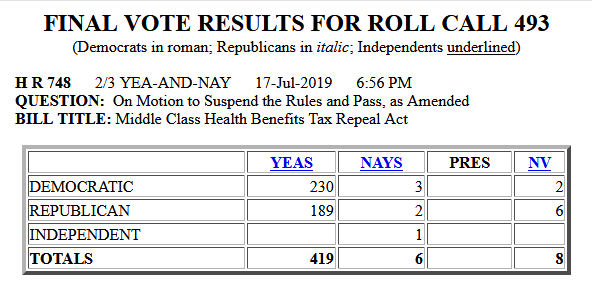 I suggest scrolling through it from the bottom. Because that's where all the goodies are.
https://www.congress.gov/bill/116th-congress/house-bill/748/text
End of Post COMMENTS ARE CURRENTLY CLOSED:
Comments are currently closed.
Follow The WindUpRubberFinger on Twitter!

No feedback yet

Comment feed for this post
Leave a comment