Gun Bans and Crazy People

01/19/13 00:16, by
OGRE / (Jeff)
, Categories:
Welcome
,
News
,
Background
,
In real life
,
History
,
Politics
,
Strange_News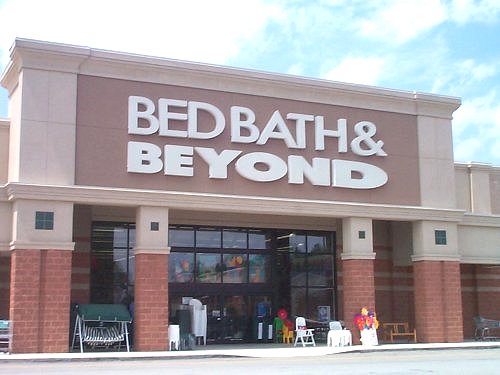 Bed Bath and Beyond
For all of those in favor of gun bans, read this article.
MIDDLETOWN, N.J. (CBSNewYork) — Police are investigating after a woman was attacked and stabbed multiple times inside a New Jersey store Thursday afternoon.

The victim, identified by her family as 29-year-old Kerri Dalton of Keansburg, also had a baby with her inside the Middletown Bed Bath & Beyond store, when the attack occurred.

The alleged assailant, 19-year-old Tyrik Haynes, is accused of repeatedly plunging a knife into Dalton around 4 p.m., puncturing both her lungs in an apparent random attack.

A published report indicated that Haynes is being held on $1 million bail on an attempted murder charge.

Dalton was stabbed more than a dozen times and Medevaced to Jersey Shore Medical Center, where she remained in stable condition late Thursday night.

CBS 2′s Young reported that Haynes is known locally as a suspected animal abuser. Workers at the nearby Petco told Young the suspect used to come in to stare at the cats and that he is accused of adopting cats and setting them on fire.
Here's another case of some crazy person committing a violent crime. And once again, multiple people knew that this person had a propensity for violent acts.
Can anyone explain to me how a law (gun ban) could have stopped this guy from hurting people --initially? It's pretty obvious that this guy is going to jail for a while.
Let's go over a few things. Gun restrictions limit gun access only for law abiding citizens. Criminals and crazy people are not concerned with the law. Restrictive laws only effect those who obey them.
The end result of a gun ban is fewer law abiding citizens with guns.
Do we have gun related problems with law abiding citizens, or do we have gun related problems with criminals and crazy people?
Why then is the Obama administration worried about guns in the hands of law abiding citizens?
Note: You DO NOT need to register to leave a comment.
Follow The WindUpRubberFinger on Twitter!

1 comment
Speaking of guns... Any case where there is gun-related death is evidence that law didn't work. Killing is already against the law.
02/22/13 @ 21:24

Comment feed for this post
Leave a comment